A great article in today's 'Herald on Sunday' , by Neil Reid looks into Three trailblazing women who are leaving a revolution in rugby's heartland, breaking down gender barriers around the national sport's tables of power.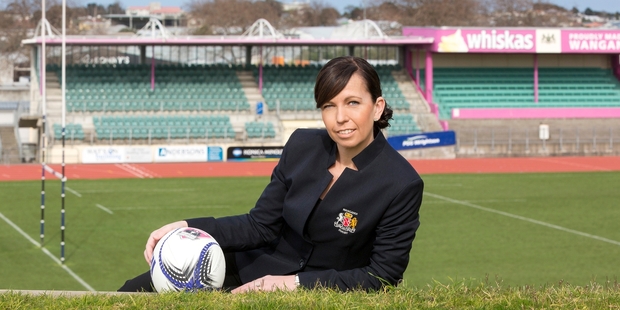 Women and rugby didn't mix during Sir Colin Meads' illustrious playing career.
It was an era where the contributions of females were largely restricted to wives keeping farms and businesses running smoothly while their All Black husbands went off on tours that could last longer than three months.
Women weren't invited to aftermatch functions.
In fact the only time a woman was mentioned at the post-match drinking sessions was when captains routinely thanked the "ladies in the kitchen" for providing the after-match spread.
"We used to have a dinner after every test and the wives would go to a movie or a show if the game was in Auckland, and you'd meet up with them later," said Sir Colin.
"That was what society was back then and we had to accept it. The rules were the rules.
You were there to play the games and what came afterwards was none of our business."
Fast forward 44 years since Sir Colin's 133rd and final match for the All Blacks and New Zealand rugby is undergoing a gender revolution – belatedly, some might say.
Rugby is an increasingly popular sport for women. Last year, 17,825 players were registered, up 1912 on the previous 12 months.
The New Zealand Women's Sevens team is considered one of our red-hot gold medal prospects at next year's Rio de Janeiro Olympics.
But off the field women are crucially making a greater impact. Three head provincial unions in the Heartland Championship: Susan Youngman at King Country, Cushla Tangaere-Manuel at East Coast and Bridget Belsham at Wanganui.
"There has been a big change [in how women are treated] and it is a change for the better," Sir Colin says. "There is a place for them [in rugby].
"A lot more women are involved in rugby now in all sorts of roles. And that is only a good thing."
Youngman took charge as general manager of King Country Rugby in February last year.
She had held a series of managerial roles with the union since 2006, including interim chief executive when Dave Trewavas resigned after being elected Taupo mayor.
Sir Colin's links to Youngman go back to when she was a Te Kuiti schoolgirl, when her father, Maurice, was the All Black legend's stock agent. Since her appointment, the former All Black captain has been one of her biggest supporters.
But Sir Colin stresses that support is based on Youngman's professional ability, not on the families' relationship. "When Dave Trewavas left, it was obvious she would take over," he says. "She does the job well and that is all you ask. Everyone respects her. That is what it is all about."
Youngman, who is in her 40s, says having a legend like Sir Colin in her corner helped her settle into the top job.
"I thought if I had the backing of someone like him then it would go a long way," she says. "When I was appointed he said he had complete faith in me. He was supportive and has stood behind me."
Cushla Tangaere-Manuel thought it was "hilarious" when she was offered an interview for the vacant chief executive job at the East Coast Rugby Football Union in early 2013.
Her laughter wasn't because she didn't think she had the connections and business brain to excel in the job. Instead, the 36-year-old thought there was no way the board of the country's smallest and most remote rugby province would ever hire a woman to lead it.
That sentiment increased when she was quizzed by the union's appointment committee.
"More than once I was asked how did I feel stepping into a male-dominated industry," she says.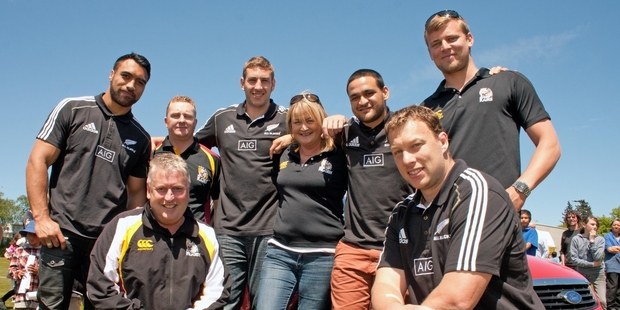 Before moving into sports administration, the East Coast-raised Tangaere-Manuel was a reporter for Marae, fronted Maori Television's Maorioke talent show and also produced numerous TV shows.
The East Coast's isolation and economic conditions breed a unique toughness in the region's population, men and women alike.
Tangaere-Manuel says her determination and independence was also a product of her upbringing, where all the women in her house were encouraged to have their say and follow their dreams.
"I come from a family which has a lot of strong women," she says.
"I have always felt like I had an equal voice growing up and I have had that same confidence in every industry I have worked in. [My family] also say I have the biggest mouth."
A proud Coaster, Tangaere-Manuel was part of the tight-knit and committed East Coast supporters group who travelled around New Zealand during the province's golden run in the late 1990s and early 2000s – which included back-to-back third division titles and an appearance in the 2001 second division final.
Despite her passion for the team, she never thought she would drive its fortunes off the field.
"But I am a believer in the saying that 'Life is what happens when you make other plans'."
The East Coast union – one of 26 in New Zealand – is the only iwi-based rugby province. Many of the 71,000 Ngati Porou members closely follow the side's fortunes during the Heartland Championship.
The club politics and allegiances mean the union needs a CEO who isn't a pushover.
"One thing about my iwi is that we all think we have the right to know everything. We all think we have the right to be part of the decision-making," Tangaere-Manuel says.
"Our board meetings can be very comical.
"We do spend quite some time discussing selections and because we all have the right to our opinions, everyone has their say."
Belsham's rise to chief executive of the Wanganui Rugby Football Union almost mirrors that of Tangaere-Manuel.
The 39-year-old mother-of-two took the reins in March after a previous two-year tenure as manager of the Wanganui Greyhound Club.
"I had made the decision to resign and was looking at where my next challenge would be," she says. "Anyone who has ever worked with me will know I like to challenge myself."
Belsham held back on applying as she was unsure if the WRFU would hire a woman for the top job.
She applied at the last minute and throughout the interview process had a nagging feeling that her gender could be a potential deal breaker.
But her job pitch left no doubt that she had the skills required for the job.
"I was told by the New Zealand Rugby member who was part of the interview panel that he had never seen someone so prepared," Belsham says.
"I just felt like I needed to, more so than ever, I guess because it is a male-dominated industry."
Belsham was "surprised" to later receive a phone call offering her the job. "I am a woman and for a lot of these unions it is unusual to have a woman at the helm," she says. "But it's awesome to think they have faith in me to do it.
"My biggest thing is that you don't need to know all the rules about rugby. You just need to know how to run a business. And that is what this union needs."
For Belsham, that means turning around a $128,000 loss posted by the WRFU last season.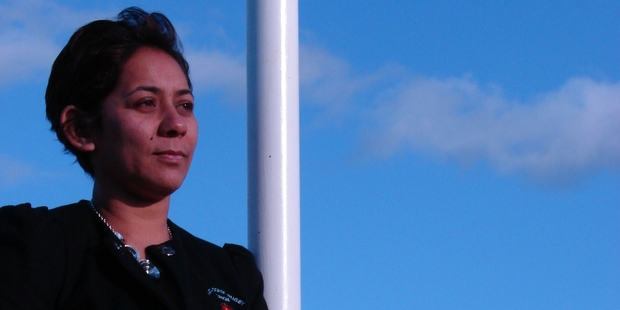 Her time in greyhound racing means she is no stranger to working in an environment where men largely hold the positions of power. Belsham would routinely be the sole woman at Greyhound Racing summits.
"I am a person who puts the most pressure on myself to succeed. Possibly in this job I have put more pressure on myself to succeed because I am a female in a male-dominated industry."
Since taking the role, she has immersed herself in the province's rugby community, regularly visiting its 15 senior clubs throughout the club season. Belsham says she expected a "bit of pushback" from members of the rugby community for being the WRFU's first female CEO – ending a 128-year male dominance.
But six months into the role, no one had commented on her gender when discussing her appointment.
And such comments would be unwise in the rugby union's HQ, where three of its five fulltime staff are now women.
"[People] come in the office and say, 'This is so cool'. We know what our jobs are, we know what we have to be doing but we still have fun. We've got a woman's touch."
The welcomes extended to Belsham, Tangaere-Manuel and Youngman by the rugby community are a massive generational change from those during Sir Colin's career – and for most of the two decades after he hung up his boots.
The trio oversee some of the most geographically challenging unions in the country as players routinely have to complete three-hour roundtrips, twice a week, for training.
Their job descriptions are also vastly different from the chief executives of some of the country's biggest unions.
Not only do they have to keep their books in order, as well as organising travel and other team logistics, the trio are charged with many other tasks which bosses of some of New Zealand's cashed-up unions would consider mundane.
On game day, that includes helping prepare their respective playing arenas – including erecting the advertising hoardings – providing pre-match snacks, ensuring beers are provided for a post-match drink in the dressing rooms, making sure the aftermatch is properly catered, plus doing "normal" CEO roles, such as mingling with sponsors.
Youngman says being a woman makes it easier for players to confide in her than they may if their boss was a man.
And Tangaere-Manuel believes being a female CEO helps around the negotiation table, including when talking to sponsors.
But she says comments directed her way would make the PC brigade cringe.
"Most people would get really pissed off, and some people might find it condescending, but I have a few sponsors who call me 'Bub' and 'Darling'," she says.
"I am not hung up on everyone having to talk to me more formally. You know when someone is being offensive."
Tangaere-Manuel isn't the first woman to make her presence felt within the East Coast Rugby Football Union. And she says she won't be the last.
Agnes Walker became the union's first female CEO in the mid 2000s.
The decades of service the late Kath McLean – known lovingly on the East Coast by supporters, sponsors and players alike as "Nanny Kath" – gave to the ECRFU saw her being honoured with the International Rugby Board's Chairman's Award in 2001.
Subsequent award winners have included former Wallabies captain John Eales, Scottish broadcaster Bill McLaren, former French rugby boss Albert Farasse and ex-IRB chairman Vernon Pugh.
Tangaere-Manuel hopes that other East Coast women will chase sporting positions of power in the province, where rugby is often the thing that bonds the community the most.
But she warns they will need a thick skin to go along with their passion for the game and business nous.
"Don't get me wrong, people still drop the comment, 'There are so many f****** women running the game'," she said. "But too bad. To me, so long as what is being said is honest and on point, it doesn't really matter what gender it is coming from."
By Neil Reid – Herald on Sunday