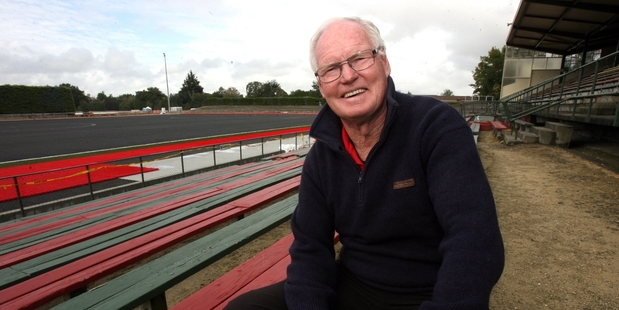 It will be a notable occasion when the Hurricanes and Chiefs development rugby teams do battle under lights at Trust House Memorial Park on Thursday, April 30.
The game will be the highlight of an evening of festivities planned to mark the opening of the $2.1 million state-of-the-art artificial turf being installed on the No1 ground at Wairarapa-Bush Rugby Union headquarters, and it will also be the first professional match played on this type of surface in New Zealand.
A mass haka performed by pupils from schools and colleges throughout the Wairarapa region will welcome the teams on to the turf and the Hurricanes and Chiefs line-ups are likely to include fringe Super 15 players seeking valuable game time at a crucial stage of their season.
A fixture between the two development sides at Te Kuiti was won by the Hurricanes 28-18.
Also trying out the new turf and floodlights for the first time on the same evening will be both junior rugby and football teams from Wairarapa-based clubs and there will be a college rugby fixture featuring some of the leading young players in the region.
The chairman of the Wairarapa Multi Sports Stadium Trust, Jonathan Tanner, says the opening of the artificial turf will mark the culmination of 18 months' hard work.
"This will be a significant day in the development of many sports throughout the region, not just rugby and football," he said, adding that without the efforts of many people, particularly Heartland Wairarapa football chairman Bob Francis, and Wairarapa-Bush rugby chief executive officer Tony Hargood, such an ambitious project would never have become a reality.
Also hugely important was the generous funding received from Trust House, the Lottery Grants Board, Masterton District Council and the Eastern and Central Community Trust.
"The result is a multi-use facility which will be of tremendous benefit to a vast number of schools, colleges, sports clubs and other community organisations."
Tanner said the artificial turf and lights were expected to see a yearly increase in usage of the No1 ground at Memorial Park from 5 per cent to 40 per cent and hire fees would be the same or less than in previous years.
Floodlit rugby and football matches were planned and many evenings had already been booked out.
– Tickets are now on sale from PGG Wrightson, Wairarapa i-Sites, Carterton Events Centre and online from Eventfinda for the April 30 opening.
Prices for pre-sales are $15 for adults in the stands, $10 general admission and $5 for youth (12-18yrs).
Tickets at the gate cost $20 for adults in the stands, $12 general admission and $5 for youth.
Gates will open at 4.45pm with the first junior game kicking off at 5pm.
The Hurricanes and Chiefs development match will start at 7.30pm.
---