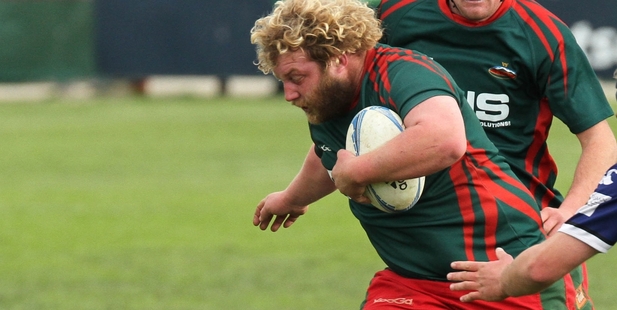 New blood will feature prominently in the Wairarapa-Bush rugby side to play fellow Heartland team Horowhenua-Kapiti in a non-championship match at Featherston on Saturday.
It's not that head coach Mark Rutene and his assistant, Paddy Gough, have taken a deliberate stance to give a host of debutants the chance to strut their stuff, rather it is a situation created more by a mix of injuries and unavailabilities.
"There will be a good few names there which will have people talking and I guess there might even be the odd surprise or two," Rutene said yesterday.
Among those who won't be fronting up are two of the best lineout forwards from the club scene, Andrew McLean and Sam Marshall-Wilson, along with loosies Joe Feast and Kahn Fruean-Walker and experienced backs Zeb Aporo, Tapaga Isaac, Byron Karaitiana and Cameron Hayton.
Last year's skipper, flanker Johan van Vliet, is still to return from the Netherlands where he has won selection in the national squad and, with Rutene and Gough sticking to their policy of not naming any "imports" for this particular match, three of the stars from last season's Heartland line-up, front rowers Finnbarr Kerr-Newall and Jon Fuimaono and utility back Glen Walters, won't be there either.
Rutene isn't about to dwell on the rather lengthy list of absentees however, saying while it was "unfortunate" it meant several newcomers would have a royal opportunity to show they had the talent to perform well at the higher level.
"It opens the door for these players to make the sort of impression which basically forces us to look seriously at them for the Heartland squad, and, hopefully, they will make the most of it."
Interestingly, three of the new faces likely to be part of the squad which Rutene and Gough name on Thursday are all acquisitions to the Carterton club, South African prop Heinrich Terblanche, former Manawatu and Hawke's Bay hooker Eugene Gerrard and Cory Carmichael, a winger who has arrived from Wanganui.
Also there should be Sam Monaghan, the ex-Canterbury rep who is capable of filling either the first-five or fullback berths. His leadership skills have been obvious at club level and it would not surprise if he is vying for the Heartland captaincy job, along with Greytown prop Kurt Simmonds, who led the side so well in 2012 before suffering an arm injury that caused him to be sidelined from all rugby last year. Prospects are both will have the chance to skipper the side during Saturday's encounter.
By Gary Caffell – WAIRARAPA TIMES-AGE