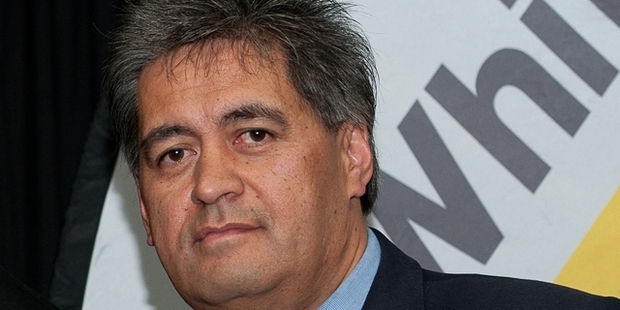 Steelform Wanganui's celebrations of Saturday's win were a little tempered by the surprise resignation of WRFU chief executive Dale Cobb last week.
Cobb, after six years in the role and a decade with the WRFU, brought his resignation letter to last Tuesday night's union board meeting.
It is understood Cobb's reasons to leave the role, which he said on Saturday afternoon was a very hard one, are about health, more time with family, and being worn down from the hard work involved in the high-profile position.
"There comes a time where you need to find passion and desire," he said.
"I've had a good run. Nobody's irreplaceable, and that applies to anyone, anywhere."
Cobb said the chief executive job was very demanding and required a diverse skill set.
He was not sure if he would look at other rugby-related employment or take a break from the game.
"I want to work in a position that utilises strength. It's about lifestyle."
Under Cobb's administration, Steelform Wanganui won the 2008-9 and 2011 Pink Batts Heartland Meads Cup trophies.
He wanted to thank everyone who had assisted him as the CEO, especially WRFU board chairman Dave Hoskin.
"A rough exterior, but deep down inside he's a loyal and valued supporter.
"I've had an absolutely fantastic time with this province."
Hoskin said Cobb had made his own decision and will complete his tenure at the end of this month. "We'll miss him, he's done a pretty good job.
"We'll reassess, I think we'll probably advertise and make an appointment by the new year.
"There's no panic. I've had 6-7 phone calls already."
Hoskin said the transition should be straight forward because the union remains in a strong financial position, whereas it was only the performances on the field in the Heartland Championship that remain a concern.
Wanganui captain Peter Rowe said the resignation had come as a bit of a shock.
Rowe said the team always appreciated that Cobb took the time to get to know their partners and families, while any request they had was never a problem. "He will be missed and I just wish him all the best.
"He's a great guy and he's done a lot, from a player's point of view.
"He'll always be a part of Wanganui rugby."
By Jared Smith – WANGANUI CHRONICLE
---