Sir Colin "Pinetree" Meads 1936-2017
All Blacks legend Sir Colin Meads dies after battle with pancreatic cancer
---
~~~~~~~~~~~~~~~~~~~~~~~~~~~~~~~~~~~~~~~~
Sir Colin Meads
A statement issued on behalf of the Meads family
All Black great Sir Colin Meads passed away peacefully at Te Kuiti Hospital this morning after a battle with pancreatic cancer.
He was 81.
His wife, Verna, Lady Meads and the couple's five children wish to express their sincere gratitude for the care and support the family has received in the past 12 months since Sir Colin's diagnosis.
"Our heartfelt thanks to the staff at Te Kuiti Medical Centre, particularly doctors David McLean and Keith Buswell, and to the nursing staff at Te Kuiti Hospital for their superb care of Colin.
"To our friends, thank you for your love and care. The visits and phone calls were enjoyed by Colin and appreciated by us all.
"To those throughout the country who sent Colin best wishes, we thank you for your kindness."
His youngest daughter Shelley Mitchell says: "Dad led a full life. He loved being an All Black and he loved his family dearly. We will miss him terribly."
Sir Colin is survived by Verna, their children Karen, Kelvin, Rhonda, Glynn and Shelley, their 14 grandchildren and seven great grandchildren.
The Meads family has requested privacy at this time and they have asked media to respect this.
~~~~~~~~~~~~~~~~~~~~~~~~~~~~~~~~~~~~~~~~
---
Sir Colin Meads has died after a battle with cancer.
It is understood he passed away earlier today. He was 81. His loss will be mourned throughout the rugby-playing world.
Meads was diagnosed with pancreatic cancer last year and he took a typically combative attitude towards it, vowing to "beat the bastard".
In 133 matches for the All Blacks between 1957 and 1971, the former King Country lock played 55 tests and became recognised throughout the world as the face of New Zealand rugby.
READ MORE:
• Obituary: Colin Meads 1936-2017
Although he began his international career as a flanker, it was as a lock that he played most of his rugby.
In 1973 Meads captained a President's 15 to victory over the All Blacks before retiring after a record 361 first-class matches. He continued to play for his Waitete club until 1975.
He turned to administration and coaching at provincial level, and selected and coached North Island teams before being promoted to the national selection panel in 1986.
The latter appointment was brief because Meads decided to join the rebel Cavaliers tour of South Africa as coach. He was axed from the panel and for a time was persona non grata to the New Zealand Rugby Union (NZRU).
In time he was forgiven and in 1992 was elected on to the NZRU council and managed the All Blacks teams of 1994 and 1995.
He fell victim to an administrative revamp of the council in 1996 as professionalism pushed aside many links with the past.
There was no debate in late 1999 when New Zealand Rugby Monthly magazine named him the New Zealand Player of the Century and in the 2001 New Year's Honours list he was made a New Zealand Companion of Merit.
In June this year Meads helped unveil a 2.7m statue of himself in his hometown, Te Kuiti. In a speech, former All Blacks captain Brian Lochore said: "What he has done for Te Kuiti is amazing … but what he has done for New Zealand is unsurpassable."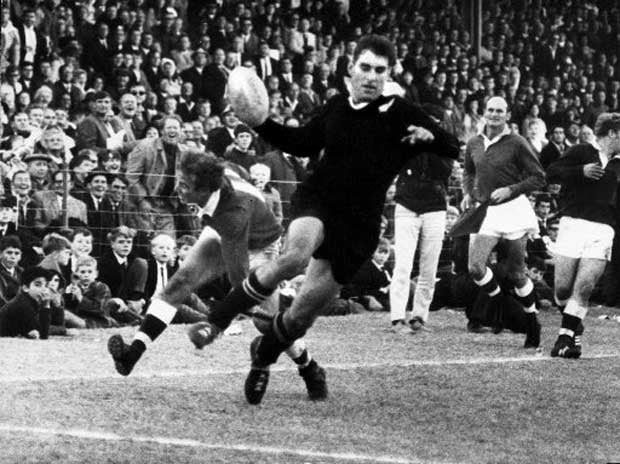 ---
–