23 August 2014
King Country 32 v 13 Wairarapa Bush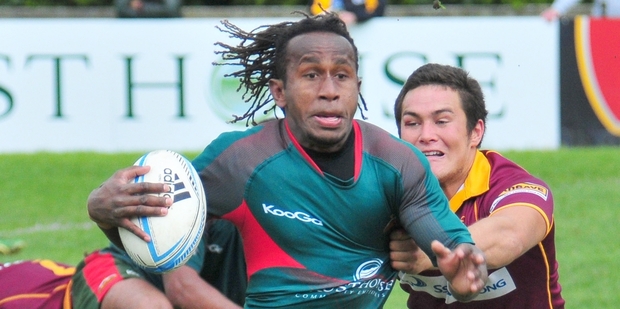 Wairarapa-Bush came back to earth with a thud when they were beaten 32-13 by King Country in their Heartland championship rugby match at Taupo on Saturday.
After impressive wins in warm-up games against Horowhenua-Kapiti, Manawatu development squad and Poverty Bay hopes were high that Wairarapa-Bush would start their 2014 campaign on a winning note, but in a match dominated by penalties they struggled to keep in touch with a fired-up home side.
Pivot Whakataki Cunningham had a huge say in the end result for King Country.
Not only did he call the tune with his tactical nous in general play but he converted two tries scored by his side and also kicked six penalty goals
Former Waikato second-five Joe Perawati was a powerful runner in midfield for King Country and Wise was at the forefront of a pack which garnerd enough quality possession to allow Cunningham to keep their team on the front foot.
King Country coach Kurt McQuilkin said his team still had plenty of improvement in them but he was pleased with the pressure they kept on Wairarapa-Bush, pressure which often led to penalties which just as often Cunningham converted into points.
The high penalty count against them meant Wairarapa-Bush struggled to get any continuity into their game.
Their backs did look dangerous when given the chance to attack but that happened all too seldom for the visitors.
Inia Katia scored their try and Ben Aoina kicked two penalties and a conversion.
Wairarapa-Bush will confront Meads Cup defending champions Mid-Canterbury at Memorial Park in Masterton next Saturday and they will start rank underdogs there after Mid-Canterbury started their 2014 programme with a 52-27 win over West Coast, and gave every impression of being as powerful this season as they were last.
---
Poverty Bay, beaten 71-0 by Wairarapa-Bush a fortnight previously and by more than 50 points by Hawkes Bay development the following week, bounced back from those defeats with an impressive 52-12 walloping of East Coast. Poverty Bay, which now has former All Black Rico Gear as assistant coach, ran in seven tries.
Horowhenua-Kapiti came back from trailing 14-6 at halftime to draw 19-19 with Thames Valley and two of the usual big guns in the Heartland championship, Wanganui and North Otago, both suffered defeats, Wanganui going down 31-18 to South Canterbury and North Otago losing 17-9 to Buller.
Championship points:
– WAIRARAPA TIMES-AGE
---