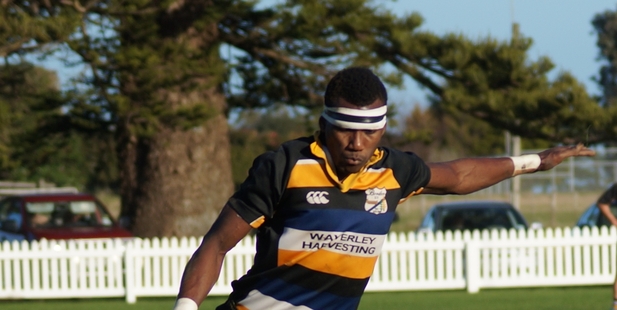 The Consolation rugby series for both Tasman Tanning Premier and Senior competitions will be going ahead this afternoon as all teams were able to front with close to full squads for their semifinals.
After the disappointment of 2013 where both Premier Consolation playoffs were scrapped, along with one of the Senior games, due to a shortage of player numbers, there was concern of a repeat when Dave Hoskin Carriers Marist pulled out of their game with Wanganui Car Centre Kaierau last weekend.
However, Utiku Old Boys moved up to eighth place and will now play Harvey Round Motors in Ratana, while Kaierau host Speirs Food Marton at the Country Club, both games at 2pm.
The only concern during the week was Marton may not have had a full complement of players for their match. However, WRFU club development officer JB Phillips said the Marton seniors consolation game with Taihape at Marton Park has now been moved from the 1pm kickoff back to 11am.
This will allow a few of the Senior squad to then drive to the Country Club to fill in the bench in the Premier game.
The news will no doubt be welcomed by Jason Caskey and the rest of the Wanganui representative coaching staff, as there are at least 10-12 players in those four Premier teams who will need to keep up match fitness as they are in contention for either the Heartland squad or the Development team going forward for the rest of 2014.
The other Senior consolation semifinal, Counties take on the Marist Buffalo's at McNab Domain.
But the big games today remain the Premier and Senior championship semifinals.
In rematches of 2013, Integrity Motors Pirates will meet Waverley Harvesting Border, this time at Spriggens Park, while Taihape again travel to Ohakune to face McCarthy's Ruapehu at Rochfort Park.
The dominant Power Farming Hunterville will be looking to continue their run in finals rugby – since 2007 they have lost only once in the semifinals when they play Tech.
Ruapehu managed to secure the other home playoff in the last Senior round last weekend and will be looking to make it count against Marist Celtic at Rochfort Park.
With the Ruapehu seniors finishing second on the table at the end of the round-robin, while the club's Premier team were once again top of the heap, for the fifth time in the last six years their club were the recipients of the cross-grade Weekes Cup.
The Pirates vs Border premiers game offers a couple of intriguing matchups.
Pirates lock Lasa Ulukuta is back from his broken thumb to captain the team, which sets him up to once again face his younger brother Sikeli Ulukuta, who has been the season's top points scorer on the wing for Border.
Sikeli Ulukuta will also match up against Pirates speedster Clive Stowers, with the two battling to be the top tryscorer in 2014 as Stowers currently leads by one try.
By Jared Smith – WANGANUI CHRONICLE
---